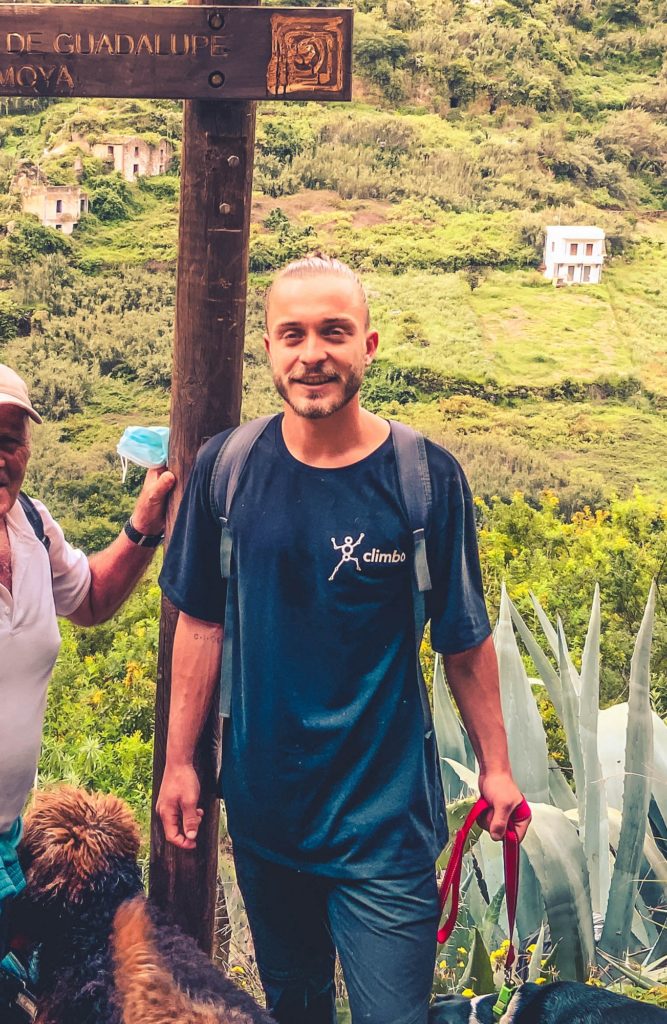 Hello! My name is Lucas, and I will be your guide and partner on this wonderful journey exploring the most beautiful spots of Gran Canaria.
Of origin, half Canarian, half French, I grew up with my family on this paradisiacal island until it was time to start my journey and go out to explore other places and cultures.
I was trained as a Graduated in Economics between Barcelona and Hong Kong, which allowed me to work in various parts of the world such as London and Paris.
After several years of developing professionally around the world, I decided that I needed to get out of the office to change the course of my life. A change that allowed me to connect with the essence of life, develop my spirit of improvement, and focus on my personal growth. For this reason, I decided to go on a trip to various countries exploring their peoples and cultures.
After some time traveling through Europe and Latin America, it was time to return to the Canary Islands to reconnect with my family, roots, and this impressive miniature continent.
Currently, I reside in the great adventure park that is Gran Canaria, together with my faithful canine companion "Gofio"🐶, and my only mission is to better know this little corner of the world so that I can share with you the best-kept secrets of the island, its corners, its mountains, its coasts, and its people.
I live at the top of the island, inside a cave🏕, on the summit of Gran Canaria. That is where I have found my place in the world, where nature takes my breath away. A bubble outside of civilization from which I only come out to show you my favorite corners.🏔🏝
Go ahead and join me in exploring this spectacular island, its beautiful trails, and landscapes, and highlighting the countless wonders with which we are surprised every day.
Climbo excursions in Gran Canaria are always a unique opportunity to learn and share experiences that you will never forget.
For me, each outing is a gift, since I share, with whoever accompanies me, the most valuable thing I have in life, my time.
I hope you enjoy this experience as much as I do😍