MEET THE CLIMBO TEAM
MUCH MORE THAN A TEAM, WE ARE A FAMILY
GENERAL MANAGER
Carlos Alberto Romay
XXXArmando is a canary in love with his land, devoted to his roots and his culture, and always wanting to explore and share the most hidden corners of his island, Gran Canaria.XX
XXXXThere is no better person to attend to our clients and collaborators than him since he always cares about all the details, the organization and gives excellent attention, equal to or more than what he would like to receive because he wants them to customers have a wonderful experience from start to finish.XX
RESERVATION MANAGEMENT AND CUSTOMER SERVICE
Armando Galeas
Armando is a canary in love with his land, devoted to his roots and his culture, and always wanting to explore and share the most hidden corners of his island, Gran Canaria.
There is no better person to attend to our clients and collaborators than him since he always cares about all the details, and the organization and gives excellent attention, equal to or more than what he would like to receive because he wants them to customers have a wonderful experience from start to finish.
MEET OUR GUIDES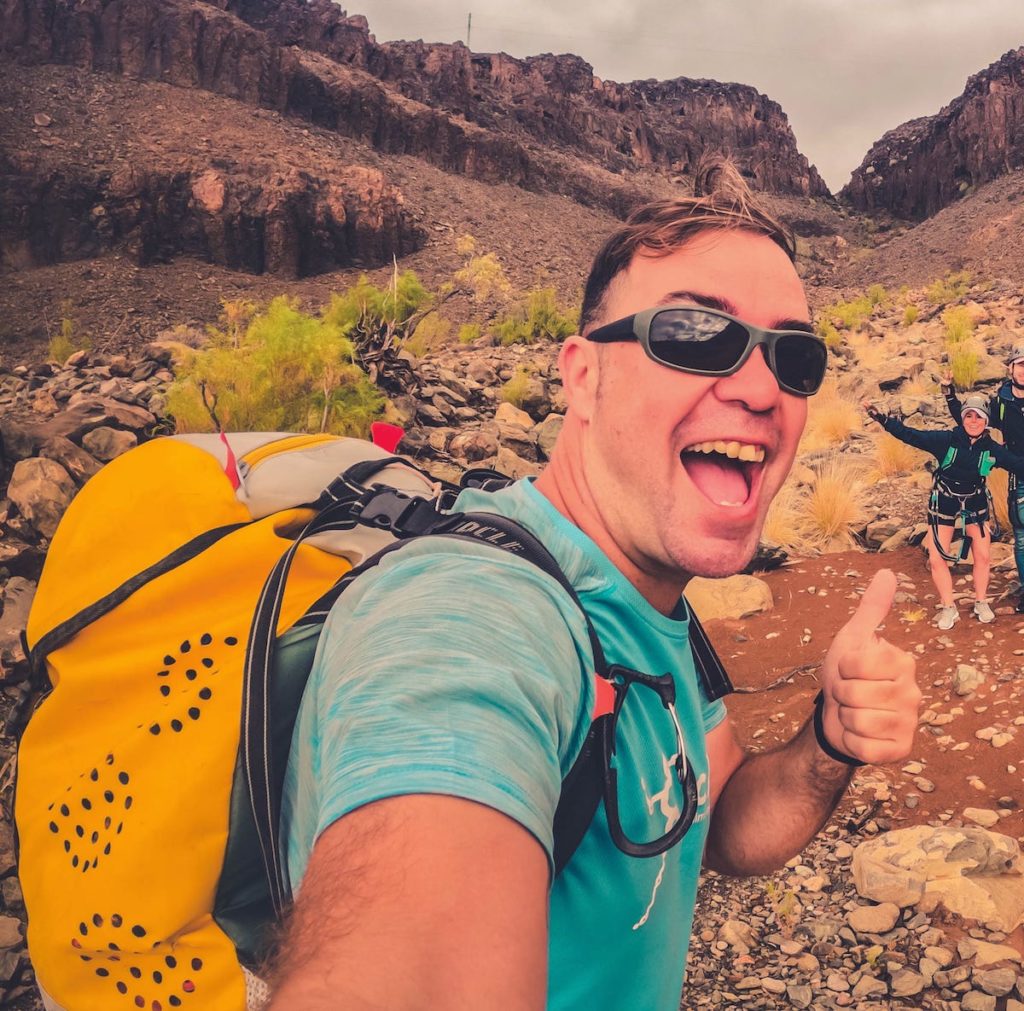 MOUNTAIN GUIDE SPECIALIZED IN ROPE ACTIVITIES
VÍCTOR ESPAÑA
Victor is energetic and pure fun. He is always happy and eager to enjoy himself because adventure sports are his passion and that is transmitted in Climbo.
He is an expert guide in different adventure sports, with more than 12 years of experience and an adopted son of the island who knows every ravine and nook and cranny of Gran Canaria.
His office is the mountain and every activity he does is to share an adventure, meet new people, other lives, other cultures and learn from the great little things of Climbo's clients.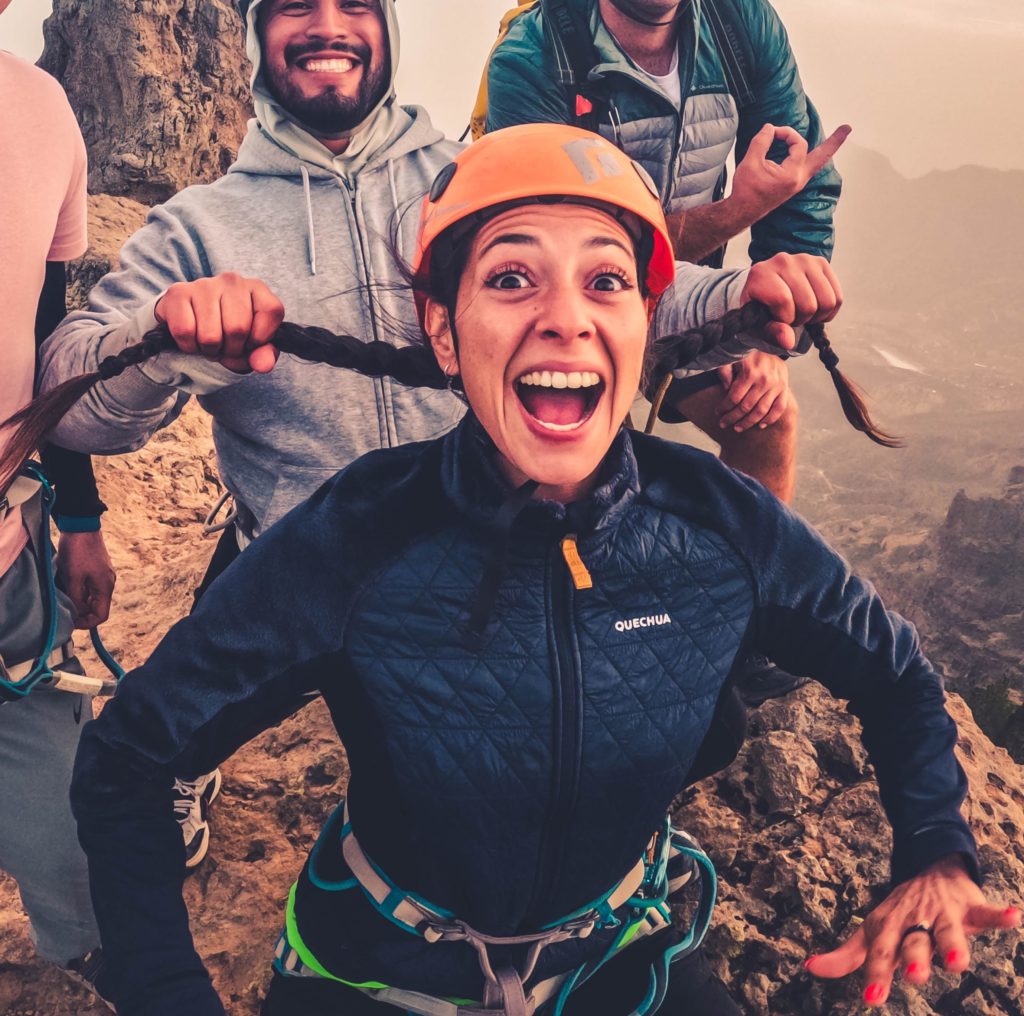 TOURS AND TRAVEL ASSISTANCE
MARINE DESSAUD
She is a Marine and is of Franco-Spanish origin. She fell in love with Gran Canaria and here she has stayed to share her love for the island with others. She left her career in commerce and international relations to connect with nature and learn to share it with new travellers.
Passionate, optimistic and curious about nature, she shares with Climbo the desire to discover and show secret and unusual places, and above all, to share privileged moments and love for this incredible miniature continent so that clients leave with a little piece of our paradise and want to come back.
TOURIST GUIDE: TOURS AND TRIPS
LUCAS MYON
Lucas is half French, half Canarian. He was born in 1993 in Nice (France) but has been in Gran Canaria since he was three years old.
He graduated in Economics from the University of Las Palmas de Gran Canaria, and with a pre-doctoral Master's degree in Economic Research (UAB) and a Master's degree in International Banking and Finance held in Hong Kong.
Now, Lucas is the perfect guide if what you are looking for on your trip to Gran Canaria is to connect with nature and with yourself. What I like about sharing a day with our clients at Climbo is that our paths cross to explore the beauty of our island together. For him, it is a gift that you are thinking of discovering Gran Canaria in the most real way possible and sharing what will surely be a magical experience.