At Climbo we like to do what we do best and that's why we've organized a lot of adventure activities tailored to any level, whether you're a beginner, intermediate or advanced level.
Our guides are professional specialists in adventure sports who will accompany you throughout the tour, offering you a unique experience for your holidays in Gran Canaria.
WHAT YOU CAN DO WITH US:
We offer you any adventure activity: hiking, climbing, canyoning, via Ferrata, and much more, adapted to your needs.
Scheduled Activities
We offer scheduled adventure activities every day. You can check the calendar of the activity you're interested in and decide whether you want to join a group with others, do the activity individually, or schedule an activity for the whole family.
Other Activities for Private Groups
If you want to enjoy the personalized attention of our guides, we offer you the possibility to book the activity privately. This way you can make more specific itineraries and fulfil your pending dreams and challenges.
Tailor-made Proposals
We make personalized proposals for events, stag or hen parties, birthdays, company incentives, schools or associations. Tell us what you need and we will make it happen.
SCHEDULED ACTIVITIES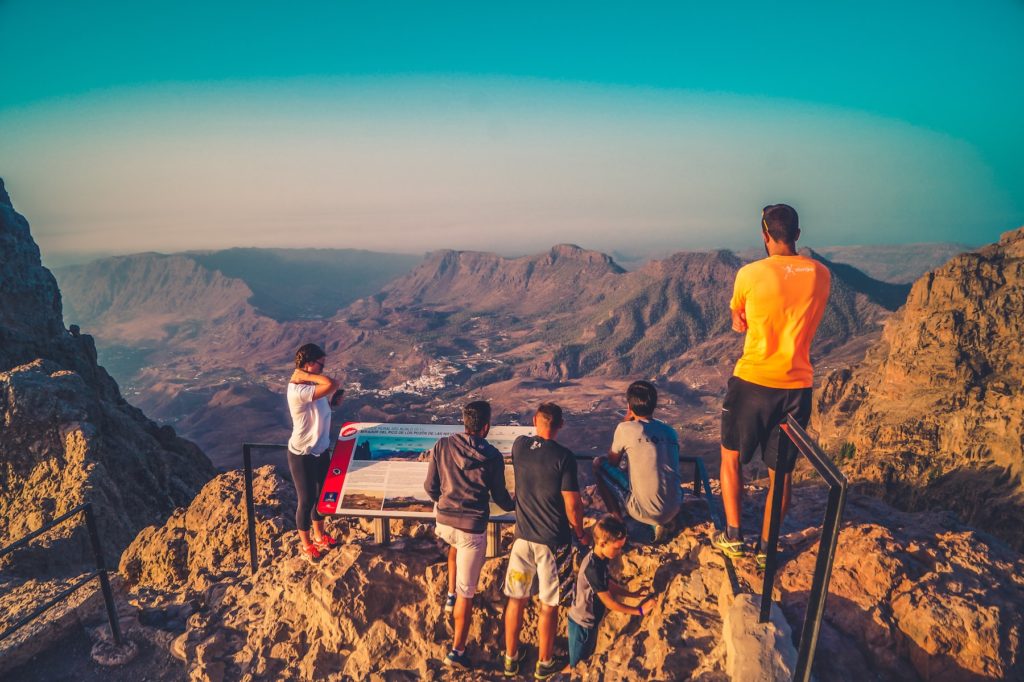 Hiking
Gran Canaria is a unique destination for hiking because the man does not live only on the beach. On this island, you will find a multitude of hiking itineraries for any level. In Canarian nature, you will enjoy the innumerable ravines, spectacular volcanic reliefs, and its diverse micro-climates. Any time of the year is excellent for walking on spectacular trails in Gran Canaria.
Get to know the interior of the island of Gran Canaria, you will be surprised!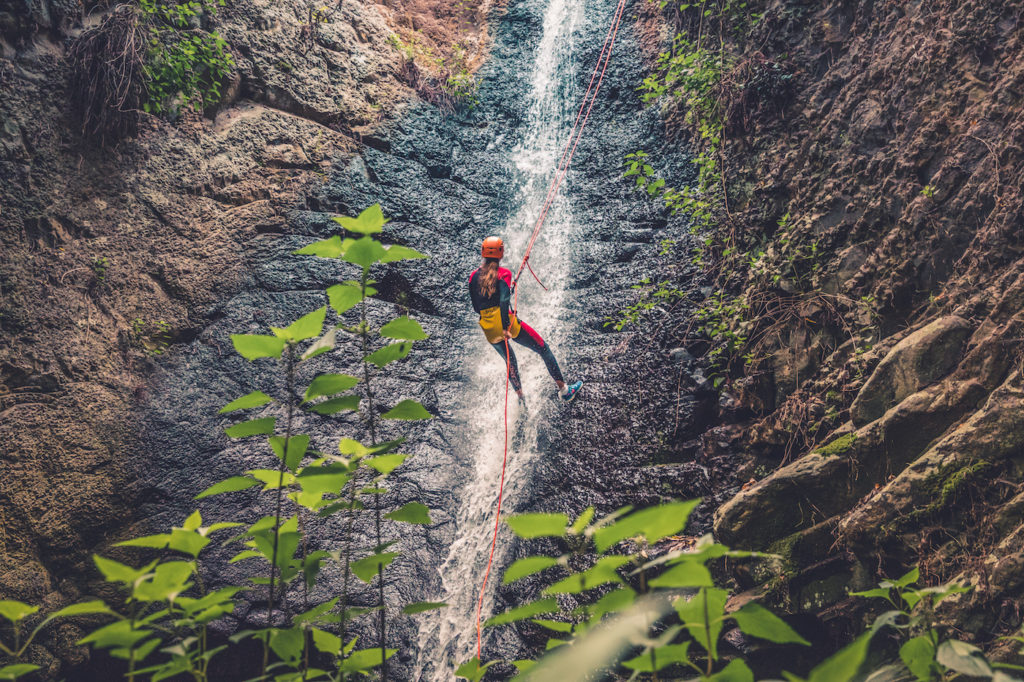 Canyoning
Have fun canyoning in Gran Canaria! Canyoning is one of the most fascinating activities in adventure sports and is ideal for groups or families, suitable for adults and children. The nature of Gran Canaria offers unique and spectacular itineraries to live an unforgettable experience during your holidays, all you need is a spirit of adventure and the desire to have a good time.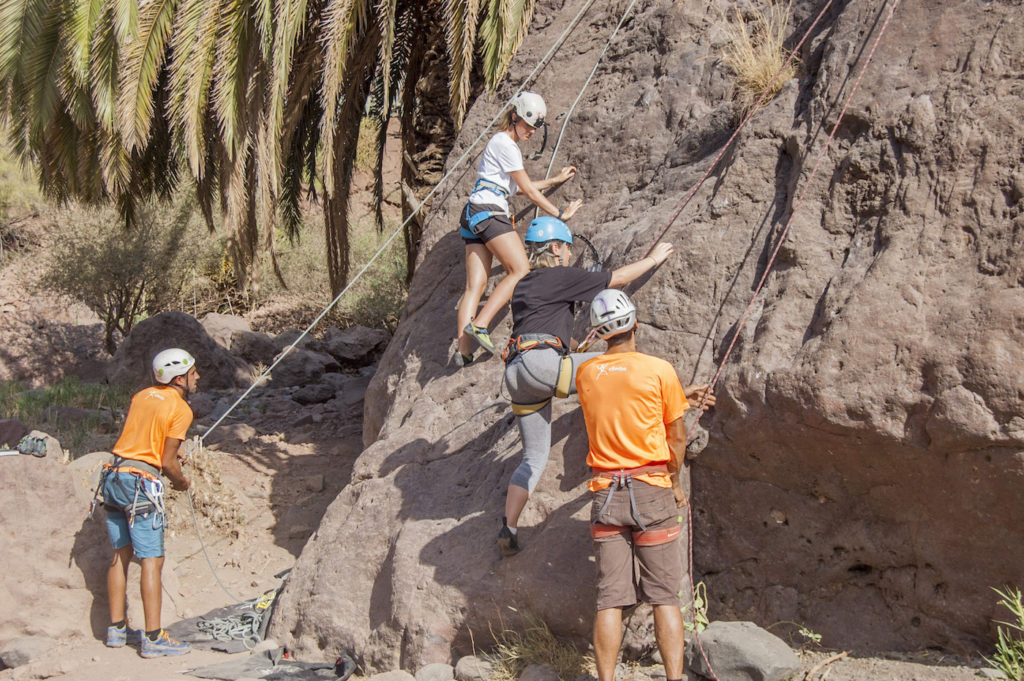 Rock Climbing
Discover the climber you carry inside and go on the mountain adventure during your holidays in Gran Canaria. You will be able to take a half-day tour to enjoy a unique experience with a professional guide who will help you with everything you need.
Climb to the top and overcome your fears!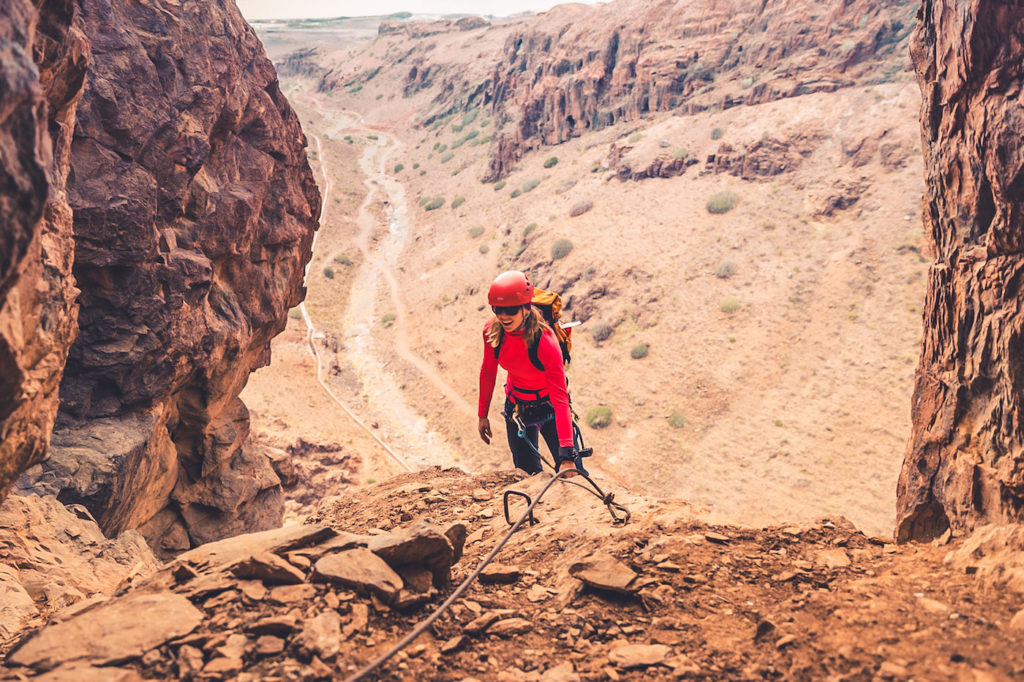 Vía Ferrata
When hiking is not enough for you, you should try Via Ferrata, hiking in which you will arrive at the top of the mountains with the help of a helmet, harness, and iron wire.
Take part in this unforgettable experience in the mountains of Gran Canaria and reveal the incredible views over the Island. Enjoy 4 hours full of sport, fun, and adrenaline.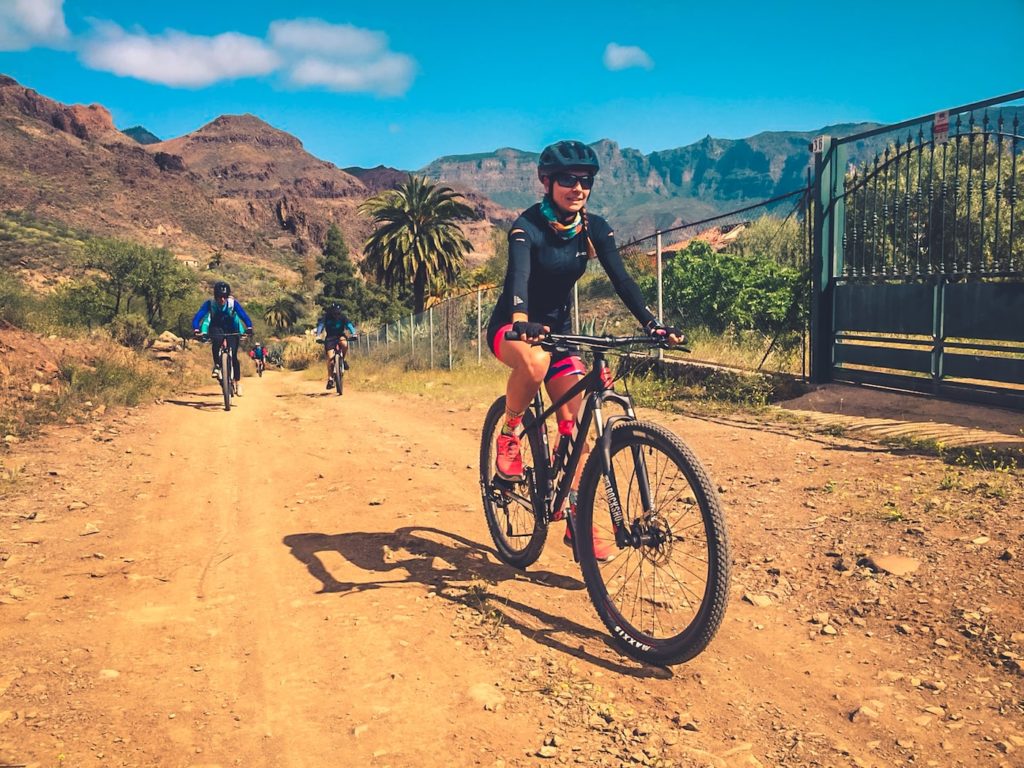 Mountain Bike Tour
Enjoy an exciting cycling activity in which you will discover wonderful spots, riding through tracks and roads suitable for both beginners and experts. Discover the wonderful volcanic relief with total security hand in hand with the best local experts.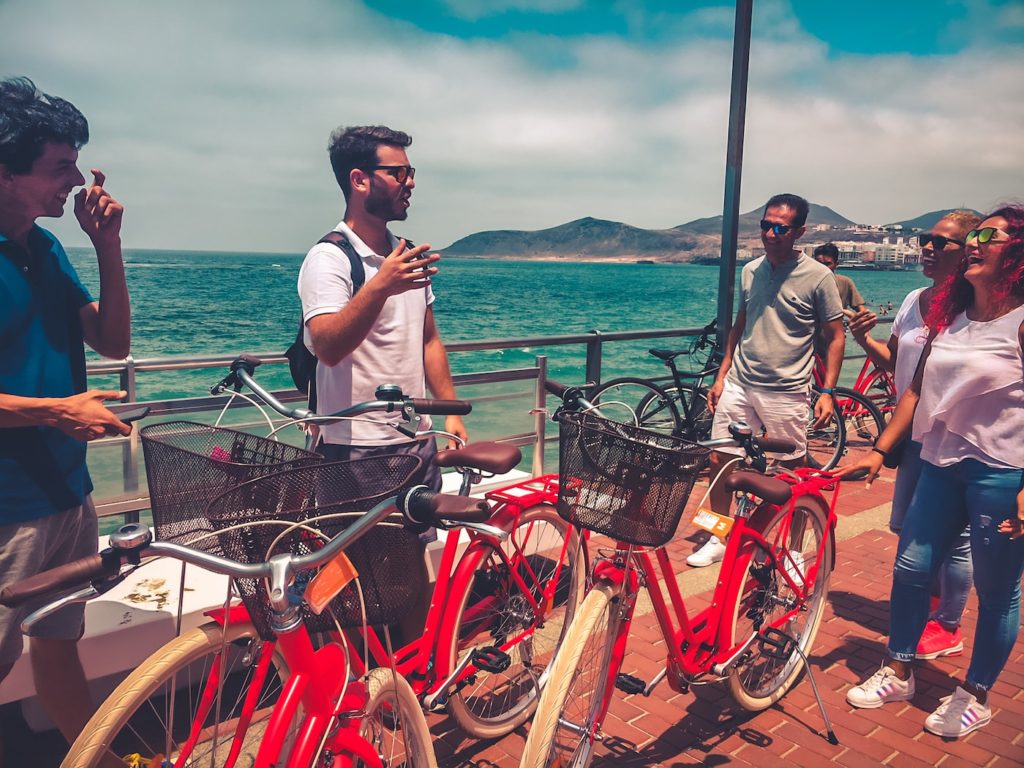 Las Palmas gastro bike Tours
Ride our new comfortable Dutch-style bikes in the open-minded and always-warm city of Las Palmas and taste the local flavours guided by a tourism professional.
Transportation service:
We have a transport service included in all our scheduled activities, with departures from Las Palmas and Maspalomas.
Prior consultation is required for private or on-demand activities.
SPECIAL OFFER
FULL DAY ROCK CLIMBING + YOGA
We want to offer you a chance to experience the magic mental and physical effects of combining yoga and climbing, during your holidays. Spend a full day out climbing on the rock and practicing yoga in nature with this exclusive activity for small groups.