ALL THAT YOU NEED
FOR YOUR ADVENTURE HOLIDAYS IN GRAN CANARIA
We too, are adventure lovers,
that's why we want to share our passion with you!
We offer adventure activities, accommodation for nature lovers,
adventure holidays and outdoor camps in Gran Canaria.
Adventure Activities
Sign up for one of our daily activities and get ready to live a once in a lifetime experience.
Enjoy, we will care for the rest!
Climbing Activities
We offer you a great variety of climbing activities from beginners to experts, from boulder to long multi-pitch routes.
Your security is our priority, so you can just concentrate on having fun!
3 Days Climbing Course
If you have tried climbing before and want to be able to climb on your own, sign up for one of our climbing courses. You will learn everything you need to know to climb independently and be the one who chooses where and when.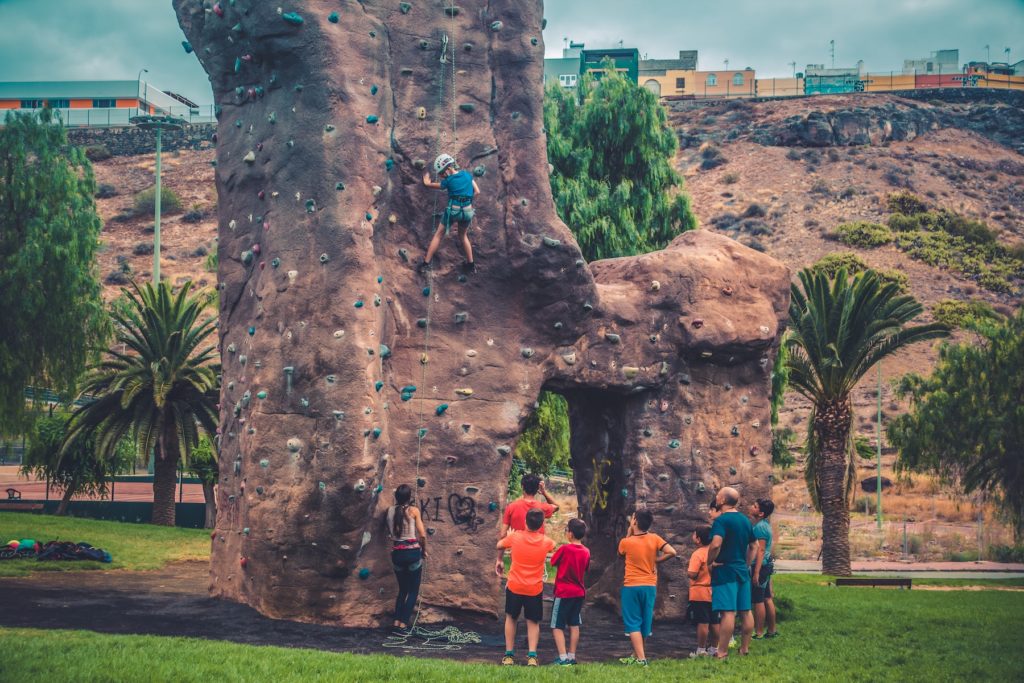 Climbing for children
If you are looking for an activity to have a good time together with your children while developing your skills, rock climbing is exactly what you are looking for. It is amazing to see how the little ones overcome their fears and learn to trust in their partners and in life.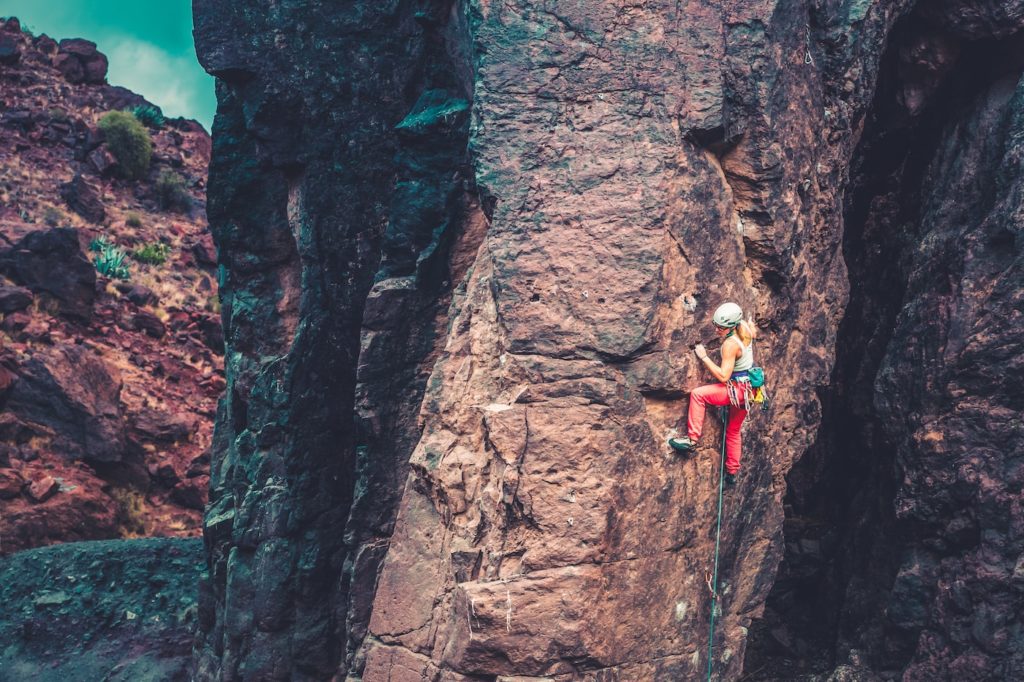 Weekly Climbing Trainings
If you have a group of friends who want to improve their climbing skills, choose one of our specialized trainings on the natural rock. Our guides will plan a custom program according to the group's skills and knowledge.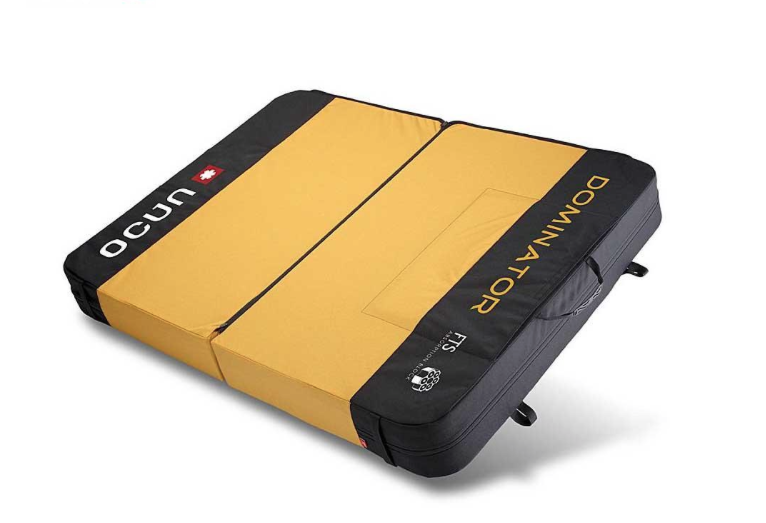 Climbing Equipment Rental
If you are organizing a climbing trip to Gran Canaria, we recommend you to bring your own climbing shoes and climbing rope. With us, you can rent climbing gear and equipment such as harnesses, helmets, heatsinks or mats to Boulder.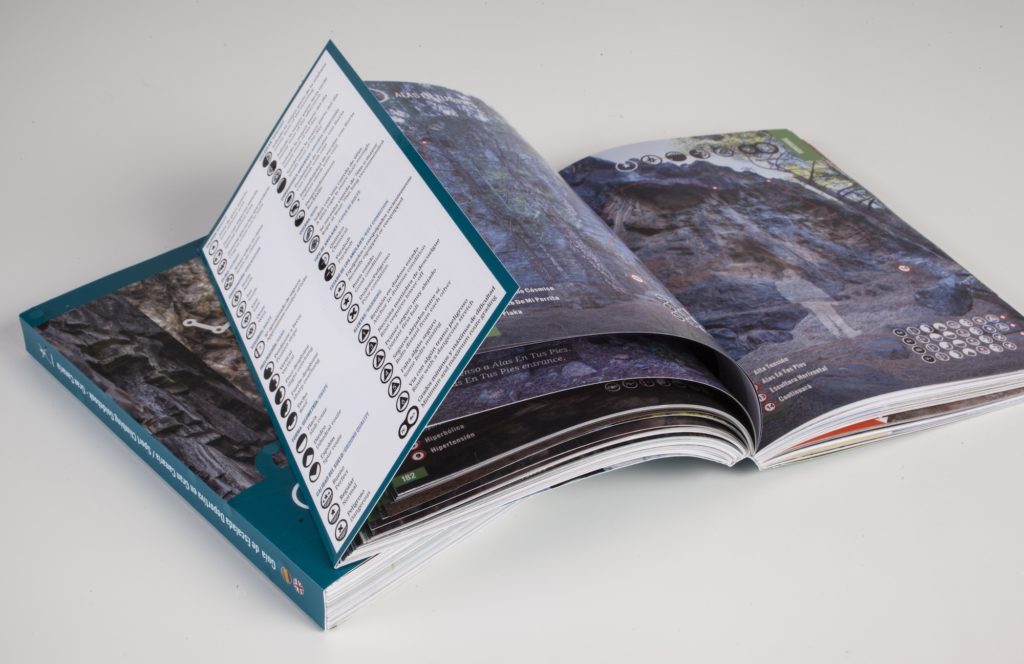 Climbing Guidebook
The sports climbing guidebook of Gran Canaria is the best tool to climb independently. With this guide, you will be able to enjoy each one of the climbing sectors and their tracks on your own. There is a digital version (APP). You will also find the latest updates on our website.
OFFER FOR GROUPS
Group Activities
You want to live an unforgettable experience together with a group of friends or colleagues? Whether you want to do an ethnographic, gastronomic or cultural route, or if you are just looking for fun, we offer you the most exciting group excursions and activities in Gran Canaria.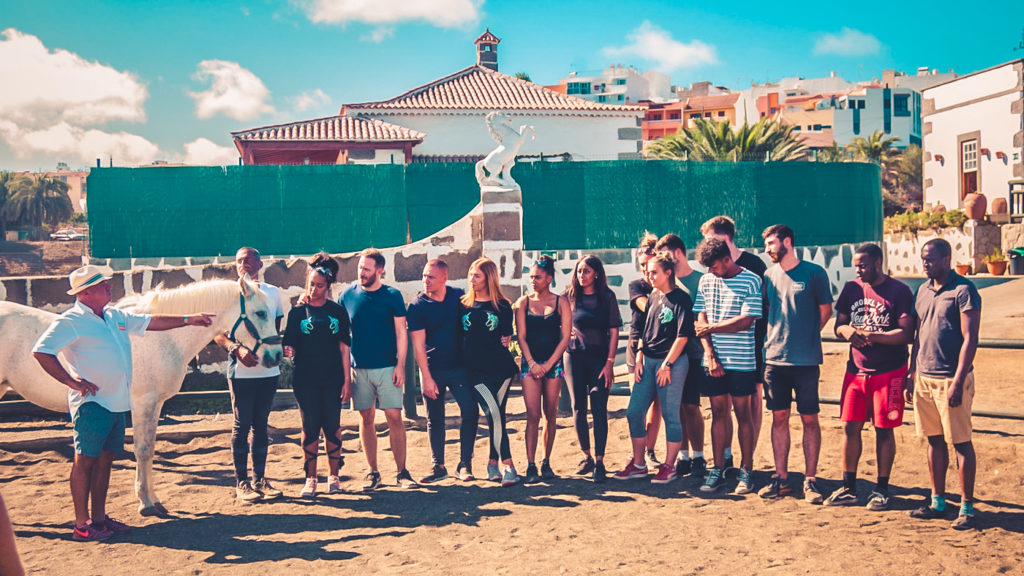 DMC Incentive Gran Canaria
You are looking for something special to reward and motivate your staff? We organize dynamic team buildings. We provide everything from beverage and the organization of activities, to professional lectures given by experts in motivational coaching.
Car Rental
Gran Canaria, with its 60 km of aperture, offers various ravines and micro-climates. To appreciate all the infinite possibilities this island has to offer we suggest you tu rent a car during your stay.
HOLIDAYS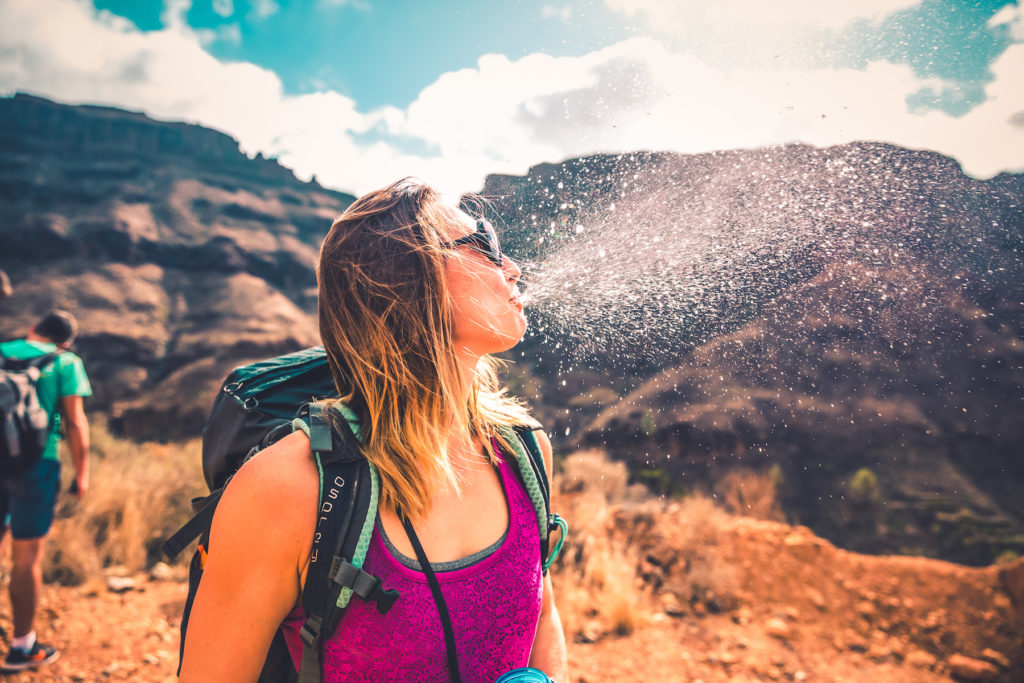 Active Holidays
Enjoy a tailor-made holiday full of action and adventure. Choose the activities that inspire you most and discover dreamlike places. Our team will care for you so you won´t have to worry about anything.
Holiday Packages
Te ofrecemos la posibilidad de reservar un paquete combinado de actividades, alojamiento, transporte, comidas y todas las facilidades, para que no tengas que preocuparte por nada.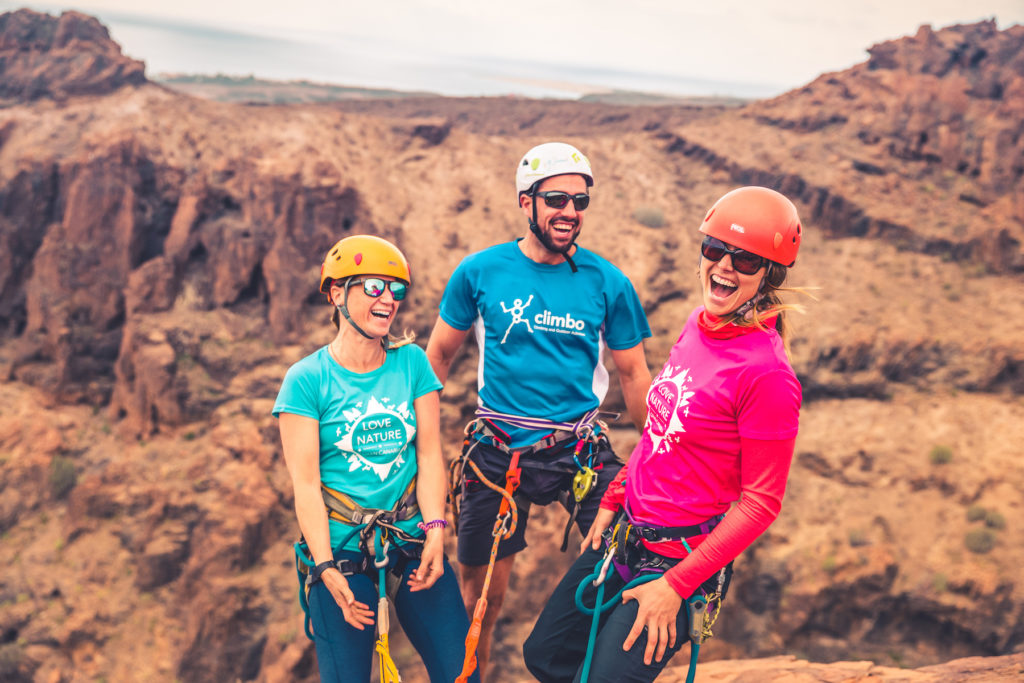 Action Camps
If you are planning to travel by yourself, our adventurer camps are the best option. Choose the option that suits you most, check the upcoming dates and get ready to enjoy while making friends from all over the world.

Rock Climbing Holidays
Whether you need a guide or prefer to go on your own, we provide everything to make your climbing holidays unforgettable.
ACCOMMODATION
SLEEP CLOSE TO NATURE
Would you like to stay in accommodation close to the summit or close to the sea?
We offer a selection of cottages, mountain hotels and backpacker hostels to rest during your adventure trip in Gran Canaria.